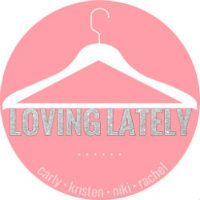 Recently I have been kind of been obsessing...actually no....I AM obsessing over a BRIGHT LIP!
(USING CAPS MEANS I AM SUPER EXCITED...HEHE!)
I tend to always wear black to work. Since I am a hairstylist I feel more professional in black and clean! No one likes a big blob of dark brown color on their pretty white shirt....am I right or am I right?!
A bright pink or red lip just cheers up my mood and adds just a little something something to my look. Today, I totally scored at The Norstrom Rack and got a Stila long wear liquid color for $7! So be crazy and add a touch of brightness to your style....
....just always check the mirror for lipstick on your teeth!
-Stay Pretty
- Liz xoxo